Canada's Largest Light And
Medium Oil Producers
Check out our blog:
5 Innovative Products that Overcame Their Challenges - Using Your Advantages as a Startup (or an Established Business)
Problem Statement
We were required to create a fast, easy and free way for investors and users to stay connected with Crescent Point Energy news, stock quote info and presentations. The challenge was to select a media that was easily reachable, dynamic and can be updated effortlessly.
Idea
We conceived, designed and developed an app for iOS platform that is visually stimulating and extremely user friendly. The app provides users the ability to view current or historical market data from NYSE or TSX. This data is complemented by dynamic charts which helps the users to identify various trends. The app is also a conduit for the company to provide news, corporate info and media to the general public.
Our Role
Solution Consultant
Creative execution and design
Mobile and Backend Development
Crescent Point Energy is one of Canada's largest light and medium oil producers, with assets across western Canada and the United States. We developed and produced an innovative communication tool to provide quick and easily accessible updates, and to act as a hub for the Company's investor-related material. The App contains features such as current and historical stock prices, a dividend reinvestment plan calculator and a news feed, which includes all of Crescent Point's historical press releases. Push notifications can also be enabled to indicate when the Company has issued a new press release or presentation. Additionally the current and historical stock prices are presented in an easy to understand and attractive dynamic graphs. The user has the ability to watch video presentations using bold graphics, interactive graphs and company performance.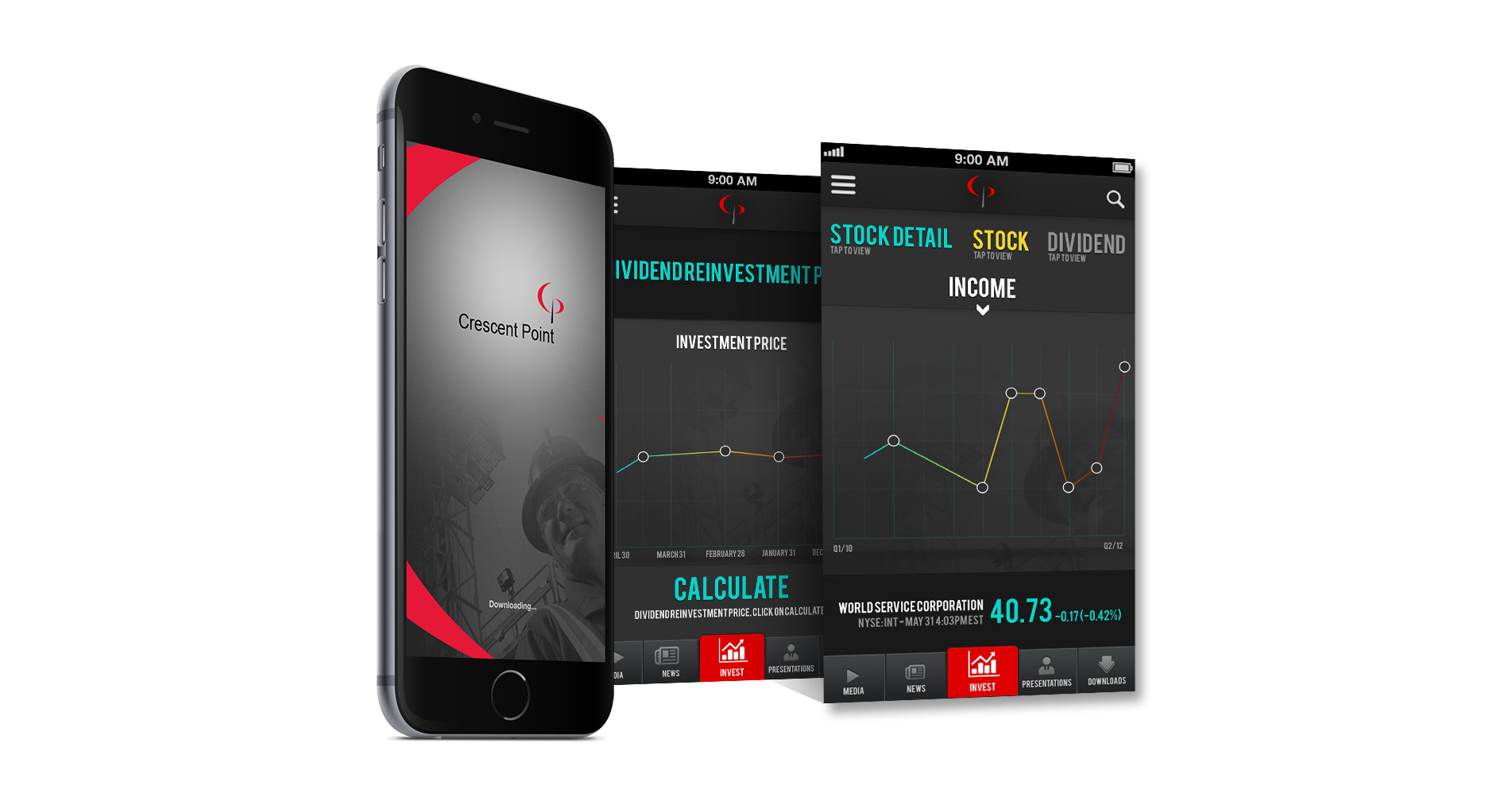 Want To Hire Us? Let's Talk Business!
We're happy to hear about your project. Crewlogix Technologies creates custom app experiences for phones & tablets, watches & wearables, TVs, homes & cars.